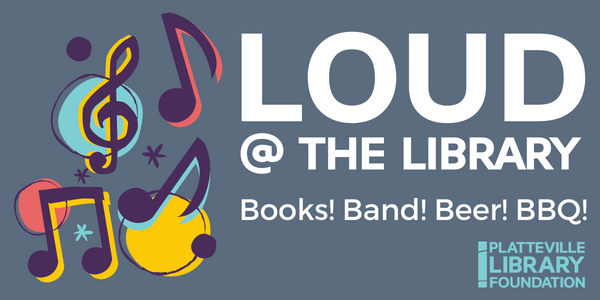 Save the date! LOUD @ the Library 2023 is Saturday, April 22.
---


Make Your Mark Bookmark Contest runs April 1 – 30. Entry form and rules are available here.
---

---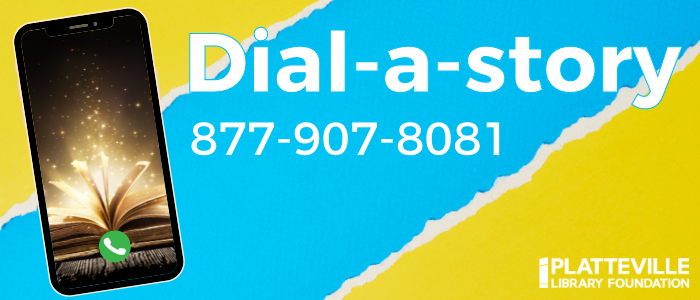 Call 877-907-8081 to hear a variety of stories read by our Children's librarians.
New stories every Monday. Un cuento nuevo en español cada semana.
Sponsored by the Platteville Library Foundation.
---
Curbside pickup
Patrons are able to enter the library building to browse for books and movies and pick up requested items in person. We are still also offering curbside pickup library patrons. Visit our Curbside Pickup page for more information about how curbside pickup works.
Your library account
Wireless access
Our wifi is on and accessible from outside the building from 4 am – 10 pm. For the best signal, park in the small parking lot next to the building on Elm St or in our large back parking lot near the building.
---

---

---

---

---

---

---


Come visit us! Here's where we are.
Want a library card? Here's what you'll need to bring to the library.
---
225 West Main Street · Platteville WI 53818 · (608) 348-7441