Library hours: in person visits
Monday – Friday
2:00 pm – 6:00 pm
Open for computer use, printing, scanning, copying
Open for brief library visits to pick out books and movies
Open to pick up requested books and movies in person
Library staff available to answer questions by phone
Saturday
9:00 am – 12:00 pm
Open for computer use, printing, scanning, copying
Open for brief library visits to pick out books and movies
Open to pick up requested books and movies in person
Library staff available to answer questions by phone
Sunday
Closed
Closed
---
Library hours: curbside pickup
Monday
2:00 pm – 6:00 pm
Curbside pickup available for requested library items
Library staff available to answer questions by phone
Tuesday – Friday
10:00 am – 6:00 pm
Curbside pickup available for requested library items
Library staff available to answer questions by phone
Sunday
Closed
Closed
---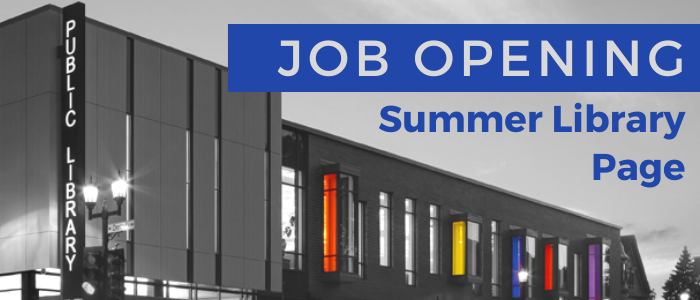 Applications will be reviewed starting Monday, May 3, 2021
---

In-person library use
As COVID case numbers in our community fluctuate, we'll adjust in-person services accordingly to serve community needs and ensure the health and safety of our patrons and staff. Check here to see what in-person and online services the Library is currently offering.

---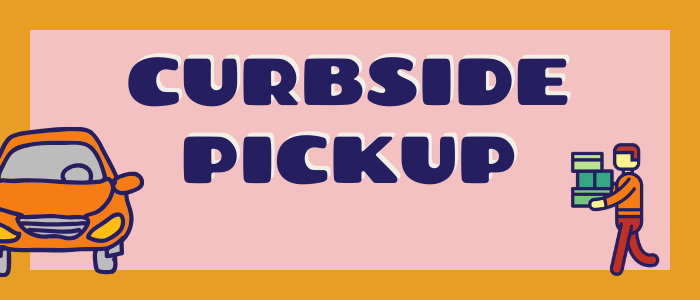 Curbside pickup
We are offering curbside pickup library patrons. Visit our Curbside Pickup page for more information about how curbside pickup works, how to request items, how to send something to the library printer, and how to request a bundle of "curbside surprise" books or movies.
---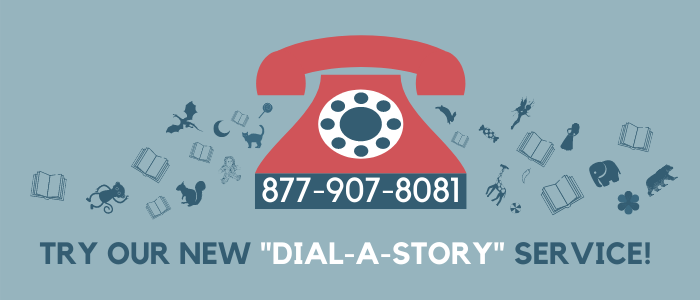 ---

---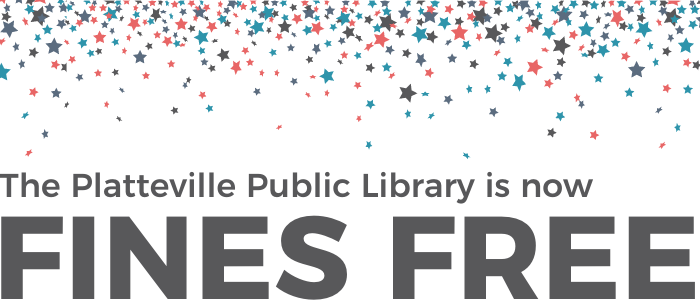 ---

---

---
Online resources
Wireless access
Our wifi is on and accessible from outside the building from 4 am – 10 pm. For the best signal, park in the small parking lot next to the building on Elm St or in our large back parking lot near the building. Use caution and follow social distancing guidelines when using the library wifi.
Returning books and library materials
The outside bookdrop is open for returns 24/7.
The bookdrop is located near the handicap parking spaces in the parking lot behind the library.
If you need to return kits, artwork, or other items that won't fit in the bookdrop, please call the library to drop off items during library hours.
Your returned items will still be on your account for at least 72 hours while we leave them in quarantine before checking them in.
Your library account
Donated books and other materials
Thank you for thinking of the library! Currently, we are unable to take donated books, magazines, movies, or other materials. Please consider taking your items in good condition to the Platteville Thrift Shop, Goodwill Platteville, a Little Free Library near you, or sharing them with a neighbor.
---

---


Come visit us! Here's where we are.
Want a library card? Here's what you'll need to bring to the library.
---
225 West Main Street · Platteville WI 53818 · (608) 348-7441
Monday
Curbside pickup
12:00 pm – 6:00 pm
Curbside pickup available for requested books and movies